Coppersmith has decades of experience as Customs brokers.
With more than sixty years experience as Customs brokers, we know the regulations and we know how to classify your products.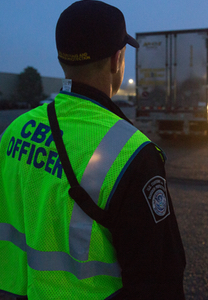 Companies founded with Customs brokerage at their core have the understanding and respect for the rules of not only Customs and Border Protection, but the other government agencies who play a role in the import supply chain. Whether understanding complex issues of origin or valuation, writing Customs for a binding classification or helping develop, write and implement an importer's compliance manual, Coppersmith is your preferred Customs brokerage partner.
Coppersmith President Jeff Coppersmith has worked closely with Customs as a former President of the National Customs Brokers and Forwarders Association as well as a member of the Commercial Customs Operations Advisory Committee, or COAC. In both of these capacities, Jeff was instrumental in helping craft policy for Customs brokers and Customs regulations, offering our customers the chance to participate in pilot programs the agency would develop for the trade.