Coppersmith innovates transportation solutions.
Preparation allows us to quickly and accurately keep your cargo moving high above the competition.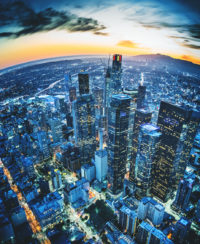 From the occasional air freight sample to the weekly ocean container, Coppersmith has the worldwide network of agents and the carrier contracts to handle all your import or export needs.
Coppersmith offers almost seventy years of industry expertise to guide your cargo through the skies and across the water. From a lone ocean container to oversized, specialty cargo, Coppersmith prides itself on innovative transportation solutions. By networking with agents overseas, we can handle temperature-restricted, time-sensitive, and overweight cargo with ease. There's no need to worry about documentation, clearance or compliance delays when Coppersmith is your partner. We offer a variety of electronic documentation,  expediting the Customs processes at home and abroad. With our large network we can advise on foreign pickup and loading and negotiate rates on all major carriers to secure the best transit, space and price.